Alok Dharia
Alok Dharia holds a Masters degree in Chemical Engineering from the University of Groningen and an MBA from Rice University, Houston (U.S.A). Alok has worked with Merrill Lynch Commodities in Houston as a trading strategist for 7 years trading crude oil and refined products on the NYMEX. Alok is also a founder of NAV FINSTRAT LLP a company focused on developing algorithmic trading strategies. He is responsible for the backtesting & optimization of said strategies. His firm is exploring the application of AI in the field of quantitative finance.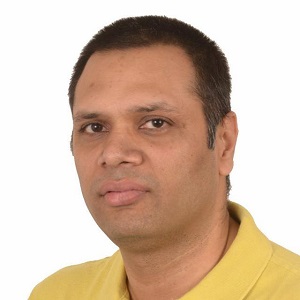 ---
Dr. Prashant Mullick
Dr. Prashant Mullick has a Doctorate in Chemical Engineering from the University of Illinois (USA) in material science research studying the random motion of nanoparticles. He has worked with General Electric where he led the process development materials for the displays industry. Prashant currently runs his own personal hedge fund that works to extract the volatility and equity premia using options and momentum. He utilizes his options expertise and option greeks extensively to mitigate risk in his options trading.